The cannabis market is one of the fastest growing industries in America, according to the New Frontier (the cannabis Big Data and analytics authority). While this market is taking off, we want to help you make sure your packaging is keeping up with the standards of the industry and heightened demand.

Are there regulations regarding cannabis packaging?
Yes, the boom in the cannabis and marijuana industry has prompted state governments to set certain rules and requirements in regards to how the product is packaged and sold. Included are regulations that require cannabis and marijuana dispensaries to make use of high-grade or high-quality product packaging. Additionally, a few state governments require that Cannabis Packaging should be opaque to make sure no one sees what is inside. To comply with these laws, the government-regulated dispensaries use cannabis packaging such as plastic canisters, glass jars, and more.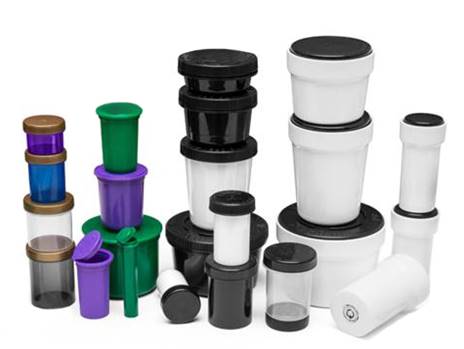 What are the advantages of cannabis packaging?
Cannabis packaging offers protection for the product. Being stored in proper packaging made of plastic or glass helps keep the product safe and ensures its quality. It also keeps the product away from children and pets.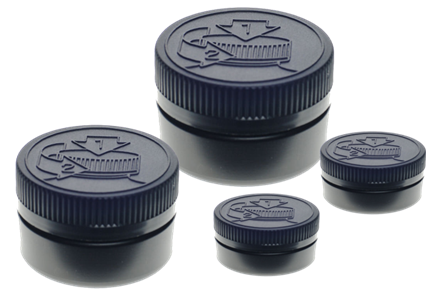 What kinds of packaging are used for cannabis?

PET is the most popular packaging for cannabis. It's easy to transport and a great way to store the product. Glass jars keep the product dry, and are transparent so customers can see their contents. HDPE jars protect the product from the potentially harmful effects of light exposure. Tincture bottles and vials are perfect for oils and other liquids, as they control dosages by the drop.
What closures are available for cannabis packaging?
There are two common types of closures that work great for cannabis packaging. Child-Resistant Closures, also known as CRC, meet and exceed all state safety regulations. We offer sizes ranging from 38 - 89mm. Continuous Thread Closures can also be used, and seal in freshness and extend shelf-life. These closures are available in many sizes and colors.


Are custom options available for cannabis packaging?
Bottles and vials have become a widely used form of medical cannabis packaging, but we're also seeing the emergence of new forms of protective packaging, especially among environmentally conscious suppliers. In order to help the environment, we can provide medical cannabis packaging pouches and bags that preserve organic matter and protect against moisture. This type of packaging is made from organic material that keeps out oxygen, odor, vapor and light.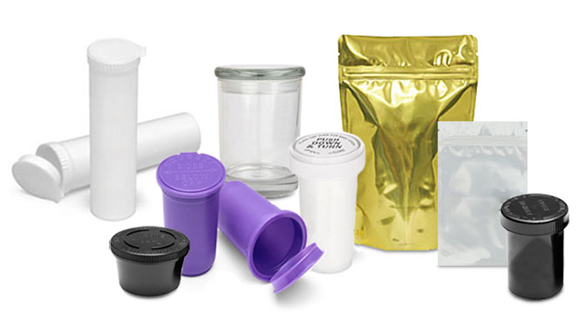 For more information on our cannabis packaging products please Contact Us.