Cosmetics are part of a multi-billion dollar global industry expected to reach $675 billion by 2020. Our informative guide will introduce you to the beauty packaging options we have to offer. (Please keep in mind that all our beauty packaging solutions are custom! Since we don't carry many of these items in stock, we always work with you to find the perfect custom packaging for your product.)

What is the importance of packaging when it comes to cosmetics?
Often, the purchase of a beauty product is not based on necessity, but instead on desire for the product and sometimes impulse. Cosmetic products may be liquids of varied viscosities, creams, gels, mousses, powders, cakes and more. In order to most effectively stand out on a shelf, these beauty products need to be presented in interesting and alluring packaging that appears eye-catching and easy to use. Some ways to make the packaging more interesting include appearing attractive, signifying luxury and exclusivity, looking artistic, emphasizing ease of use and functionality, and promoting sustainability.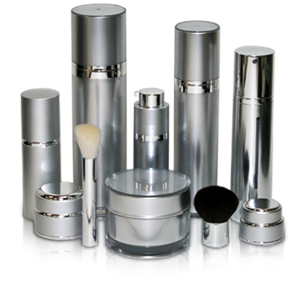 What is the purpose of beauty packaging?
The most important functions for beauty packaging are to protect and preserve your product, ensure it remains in perfect condition, and keep it secure during transport and storage. Other uses for packaging include easy-open functionality, allowing the product to be effectively applied, and enabling it to be tamper- or pilfer-resistant if applicable.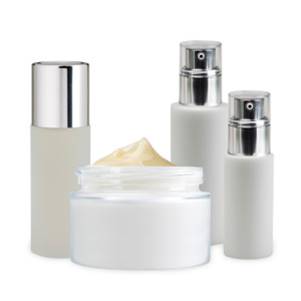 What are the different kinds of packaging for beauty products and cosmetics?

Beauty products can include liquids, gels, creams, powders, solids and aerosols/mists, and all these different products require various types of packaging. For liquids, dispensing closures are often used, and many other products are packaged along with applicators. Some of our packaging options that can be used for beauty products include jars, compacts, roll-ons, bottles, vials, tubes, airless pump bottles, mist sprayers, atomizers, boxes, and bags.
What types of materials are used for beauty packaging?
Beauty packaging solutions can come in a wide range of materials. PET can be used for cylindrical or oval bottles and jars with closures as dispensers, sprays or screw top closures are in demand because they are transparent and the product inside is visible. HDPE is another material that is popular in beauty packaging because it offers a range of printing and branding opportunities. Glass is also widely preferred for it's expensive look an feel on a shelf, and is used for containers, bottles, and jars.


Is beauty packaging recyclable?
Packaging showing up in landfills is fast becoming a worldwide issue, and waste management regulation is increasing. Your customers are also growing more environmentally aware, taking newfound "green" knowledge into their beauty product packaging. That is why we offer sustainable beauty packaging that will work great for your packaging needs. Contact is for more information!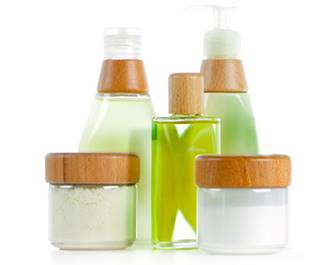 For more information on our beauty products please Contact Us.