Warehouse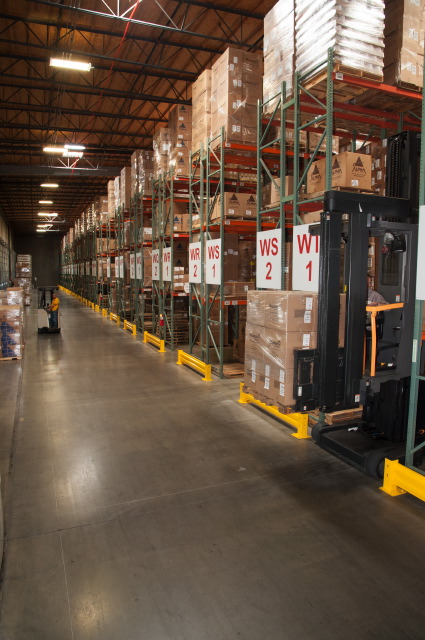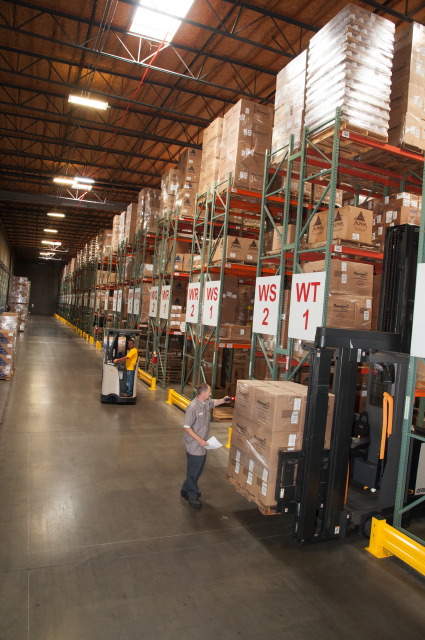 Package All is an NFS cGMP Certified stocking distributor.
We have distribution centers on the East and West Coast, with over 270,000 square feet of storage space to hold your rigid packaging. Our state of the art warehouses feature live inventory systems (WMS), computerized electronic wire guidance for narrow aisle picking and scan guns (for speed and accuracy). All of our distribution centers are temperature controlled with energy efficient lighting.
Package All adheres to OSHA safety guidelines. We have in-house Crown Certified trainers and all of our warehouse staff is Crown Certified for industrial truck operation. Our fleet of latest model tractor trailers and box trucks, for same day and next day deliveries, are regularly maintained by factory trained mechanics. We employ a full time maintenance staff to ensure clean, compliant facilities.
As a consequence of the current FDA environment, manufacturers and co-packers are being held accountable for the safety and traceability of their finished goods. The responsibility is ultimately placed on the manufacturer to ensure compliance throughout their entire supply chain. We welcome the opportunity for you to visit and audit our NSF cGMP Certified, state of the art distribution centers. You must experience first-hand what separates Package All from the rest.